Tracey Revellino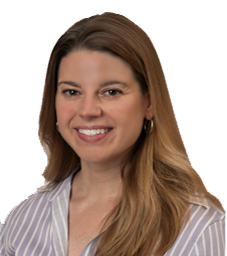 Tracey Revellino
As Globespan's General Counsel, Tracey Revellino is responsible for managing the firm's legal matters. She works collaboratively with the investment team and finance team on portfolio company investment and exit transactions, ongoing fund administration, and day-to-day management company operations.
Tracey joined Globespan in 2010 from Goodwin Procter LLP, where she was a Partner and a member of the Private Equity Practice Group. Prior to Goodwin, she was an associate at Testa, Hurwitz & Thibeault, LLP. Tracey has over 15 years of legal experience counseling venture capital and private equity firms, public and private companies, and entrepreneurs on a variety of matters, including formation, equity and debt financings, mergers and acquisitions, public offerings, securities law matters, corporate governance, and general business representation.
Although Tracey joined Globespan in 2010, she first began working with the Globespan team in 1999 while a junior associate at Testa, Hurwitz & Thibeault. Over the years at TH&T and then at Goodwin Procter, Tracey continued to work extensively with Globespan on fund formation and fund maintenance matters, portfolio company investments and exits, and general corporate matters.
Tracey received her J.D. from Harvard Law School and an AB in Government from Dartmouth College, where she was elected to Phi Beta Kappa.